TNT's Legends: What we learned from San Diego Comic-Con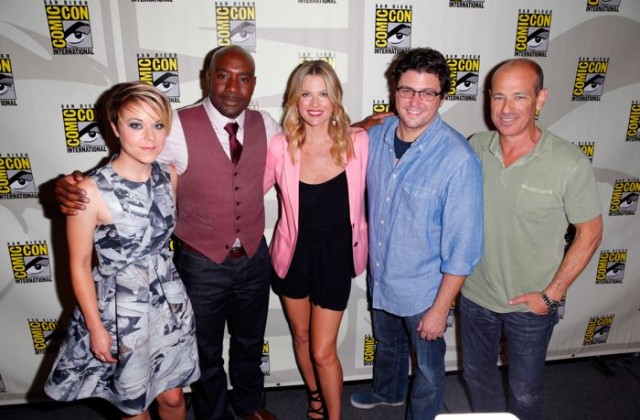 TNT's 'Legends' premieres August 13th. We've seen the first couple of episodes, and sat down with the cast and producers at San Diego Comic-Con. This is what you should know.
TNT's Legends is set to premiere August 13th. The show follows Sean Bean's Martin Odom, a federal agent who specializes in deep undercover operations. Odom has gone so deep, though, that he might be losing the ability to tell fact from fiction, legends from history. CliqueClack sat down with the cast and executive producers of the show at San Diego Comic-Con, and this is what we learned.
What is a "legend," and why is it different than simply going undercover?
Executive Producer David Wilcox explains: "A legend is a fabricated identity used in covert operations." It's a much more complete history than someone just going under cover. They have their own apartments, contacts, wardrobe, style … these are constructs that are developed and used over time and potentially in different investigations.
So, will the show be procedural or more serialized?
It sounds like a little of both. Legends won't be an "undercover of the week." Martin Odom lives in these roles for multiple episodes.
The season's Big Bad will emerge over the course of the season, but that arc might include private armies, mercenaries and the perils of living in a surveillance state. We are introduced to a conspiracy in the first episode that will drive Odom the whole season. But producer Howard Gordon is proud that they've been able to avoid some of the lazy tropes with the character and the story that other shows have not.
Who is Martin Odom?
Martin Odom is a legend that Sean Bean's character has gone so far into he no longer realizes he's living. He is beginning not to be able to tell the difference between these legends and his real life. Wilcox says "the question of his identity is very much like a Russia doll: he opens it up and there's another one."
Sean Bean is bringing depth to the character, stepping into very different alternate characters "profoundly well." But it was important to weave a piece of Martin Odom in each character, and each legend he plays informs the Odom legends as well.
(Bean couldn't be with us at SDCC due to a wedding in the family)
Ali Larter plays a bit of a badass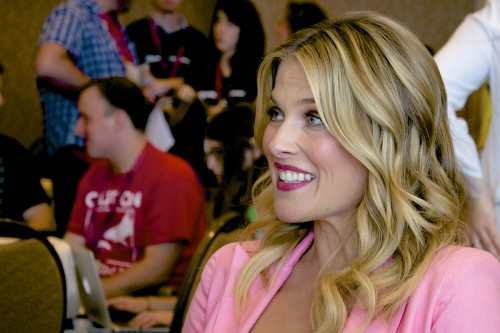 Larter's Crystal is a Special Agent at DCO (Division of Covert Operations) who leads the team and acts as Martin's handler. She's an extremely capable, kick-ass, undercover agent in her own right. She and Martin are a little like oil and water in the beginning, but she'll begin to invest in him – and his mystery – as the season goes on.
Larter said the role of Crystal was a way to explore her alter ego, someone who has chosen her career over her family. She was interested in how that choice allows for the freedom to do her job differently, to be able to put her life in danger without worrying about the repercussions.
It was important to Larter that while Crystal is a strong, independent woman, her story would go beyond that. The producers promised her that they would explore the emotional side of the character. She wanted to play a character that lived in a male-dominated world, but still held onto her femininity.
So where does Crystal's story go this season?
Her arc this season looks to be one of disillusionment. As the conspiracy plays out, she will question the system she works within. She'll become disappointed by the fact that she's following the rules her whole life and it isn't giving her the outcome she desires. She will find that the people that she's trusted and believed in have let her down, and let the country down.
Crystal's father – whom we will meet this season – seems to have been a big catalyst for her career in the FBI. I am guessing he is a senior agent of some kind, and is probably part of the "system" that Larter mentions Crystal becoming frustrated with.
Wait … Tina Majorino too?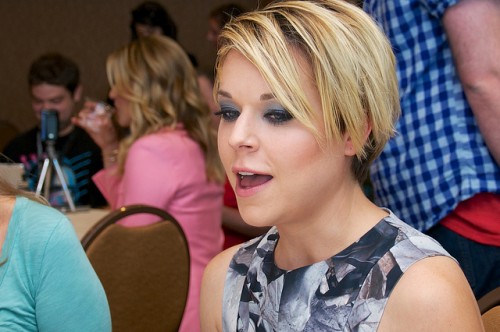 Yep. She plays Maggie, a part of the support team for the DCO. Her job is to help set up the operations and keeping the agents in the field safe. She's highly trained and capable, and bears the responsibility of safeguarding the team well. She is, above all things, a patriot. Majorino says it takes a "very specific person to do work like that. You have to have a 'greater good' mentality. They sacrifice so much of their real life."
Tina Majorino did a great deal of training in advance of the show, starting six months before filming. Running, boxing and what she called the "Jailhouse Workout" rounded out her workout. Just to mark how far she'd gone she voluntarily took the FBI PT test. It seemed like it was important for her to get the role right. She has very obvious respect for the men and women who do this job, and wants her performance to feel worthy of them.
Morris Chestnut was a late, but important, addition to the cast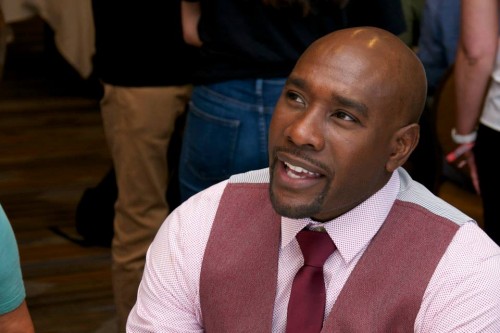 Chestnut's Tony Rice begins his story at conflict with fellow agent Martin Odom. The latter asks him about a crime, but Rice isn't getting the full story. Until he does, he becomes a bit of a thorn in Odom's side.
He starts off in the Transportation Security Division, but joins the DCO team midway through the season. How that factors in to his case of Martin Odom remains to be seen. Will he be joining the team to further his investigation, or is he drinking the Kool-Aid?
Howard Gordon had a bit of fun before joining us
He joined our Press Room several minutes late as he rushed over from the big 24 panel in Ballroom 20. He shared with us, however, a picture he'd snapped on his way out the door. He'd gotten Kiefer Sutherland to hold up one of the #dontkillseanbean t-shirts that were given out to the audience in the Legends panel.
Photo Credit: Joe Scarnici, Ivey West