See Pompeii from the British Museum in Washington, DC or Irvine, CA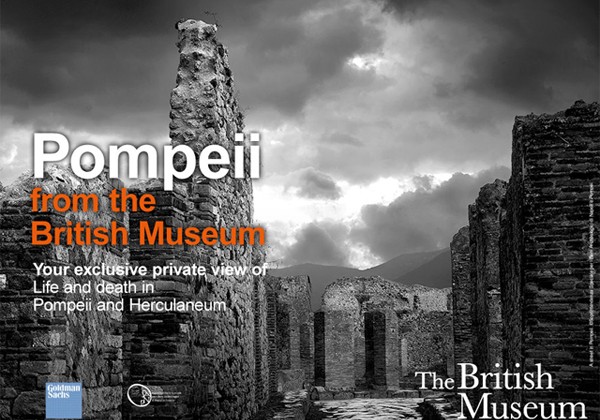 'Pompeii from the British Museum' is screening again for one night only and you could win a pair of tickets to this event in Washington, DC or Irvine, CA. Read on to find out how you can get your tickets.
CliqueClack has partnered with Fathom Events to give readers in Washington DC and Irvine, CA a chance to attend a One Night Only rebroadcast screening of Pompeii from the British Museum on Thursday, October 23.
The event will offer an exclusive private view of the British Museum's blockbuster show "Life and Death in Pompeii and Herculaneum." The exhibition focuses on the homes and lives of the inhabitants of the thriving industrial hub of Pompeii and the small seaside town of Herculaneum nearly 2,000 years ago when Mount Vesuvius erupted in 79AD. Introduced by British Museum Director Neil MacGregor, this fascinating show will take you around the exhibition with insights from renowned experts who will bring these extraordinary objects to life. With accompanying music, poetry and eyewitness accounts, you'll go behind the scenes of the exhibition to explore the stories of these famous Roman cities.
This special event will take place at the following locations and times:
Edwards Irvine Spectrum 21, 65 Fortune Drive, Irvine, CA, 7:00 PM (local time)
AMC Mazza Gallerie, 5300 Wisconsin Ave NW, Washington, DC, 7:00 PM (local time)
Tickets are available on a first come, first served basis. Five winners will receive one pair of passes for each location. In order to be eligible, you must do the following:
Comment on this post with either DC or IRVINE
Enter your FULL NAME and email address in the designated spaces, NOT within the comment box.
Winners will be notified by email and will need to respond with their mailing address. Tickets will be mailed directly to winners. Entry period is open until Midnight, October 17 (local time).
If you don't win, tickets will be available for this event nationwide at Fathom Events.
Have a look at the trailer below, and then tell us which night you'd like to see the show. Good luck!
Photo Credit: British Museum