San Diego Comic-Con 2014: Day One (and a half)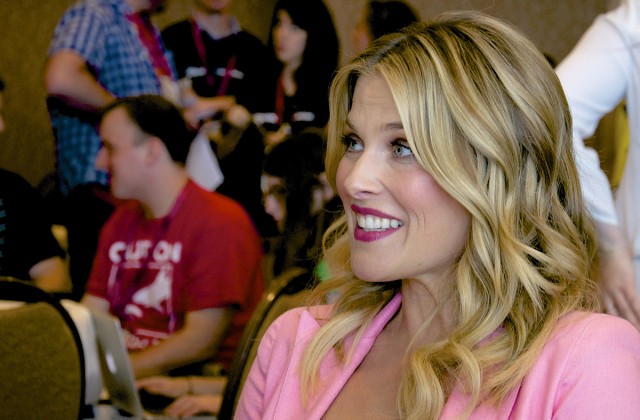 The first day – or so – of SDCC 2014 is in the books. Take a look at the highlights of CliqueClack's experiences as the Con kicked off.
As the sun sets on San Diego, the first full day of Comic-Con 2014, too, comes to a close. The first day and a half of SDCC have been full of glamour and glitter, fashion and fame … wait, no, not Jem! (Though if the event continues to be the continuing evolution to a wider base of "Popular Culture," it wouldn't surprise me if Jem showed up next year.) Until then, however, CliqueClack will focus on whatever the SDCC planners have in store for us.
Michael and I spent the day getting our feet wet, traveling here and there across the San Diego Convention Center and out into the Gaslamp District, attempting to get a feel for everything going on (though, with nearly 30 years of SDCC experience between us – that's my four years to Michael's whole-lot-more – we know darn well there's no way to experience it all). These, however, were some of the highlights:
The week technically kicks off on Wednesday. I arrived in town early enough to partake in an adult beverage at Kansas City BBQ, where scenes from Top Gun were filmed ("SHOW ME THE WAY HOME!!")
Preview night always feels like a little more trouble than it is worth to me. I don't covet the – admittedly cool – exclusive merchandise available on the floor so I'm in no rush. I did take a couple of minutes to check out the Outlander experience; while these types of things aren't usually my style, I'm really looking forward to this new Starz show.
Later, Michael and I stopped by the Enchantment under the SDCC Party thrown by our friends at the SDCC Unofficial Blog. These guys packed Henry's Pub, creating one of the longest lines (compared to the size of the venue) I've ever seen at SDCC. We didn't stick around long enough to score one of their swag bags, but their sponsors hooked them up!
Thursday started with the pair of us having breakfast at Ascension Café. Every year Syfy themes out Mary Jane's restaurant at the Hard Rock (though with Eureka's departure, CafeDiem is a thing the past). They've done a great job with Defiance Café the last two years, but let's be honest: I was there for the carbohydrates that the large stack of pancakes provided.
I stopped by NerdHQ for Zachary Levi's annual kickoff panel (known as Conversations for a Cause, based on the funds each event raises for Operation Smile). Levi has received criticism on several fronts for his crowdfunding campaign for this year's event — some of it may be deserved, but more on that as I take a longer look at NerdHQ later next week. I will say this: I'm particularly impressed by how diverse the program is this year … as the schedule was first released, I scoffed at some of the decisions. But seeing how different the crowd was for that first panel vs. The Last Ship event I visited later, you can tell the intention was to attract different types of crowds.
My press room of the day was sitting with the cast and crew of a new show premiering on TNT in late August, Legends. Sean Bean wasn't able to make it, due to a wedding in the family (no matter how many times that one lady kept asking), but I particularly enjoyed Ali Larter and Tina Majorino's take on their characters, and how the toll of the job of these types of Federal Agents has on their personal lives.
Michael sat in with some of the folks involved in the next Toy Story special. While he had a blast talking with Kristen Schaal, he was particular impressed with composer Michael Giacchino (because, really … who wouldn't be)?
I'm loving TNT's newest show, The Last Ship, so I took advantage of the opportunity to both talk to the cast and crew from the show, and watch their panel at NerdHQ – something you should definitely watch online … it wasn't all people falling all over Adam Baldwin, I promise.
But seriously, folks: I enjoyed them in both places; particularly with Charles Parnell, who plays Command Master Chief Hugh Jeter, and producers Hank Steinberg and Steve Kane.
Michael, however, probably attended the event of the day: the press conference supporting the BluRay release of the classic Batman series. I'd heard rumor about some of the stories coming out of the room, but I can promise you he'll be sharing a heck of a post about his experiences soon.
Tomorrow promises to be even more full than today, as we sit down with folks from The 100, Syfy's Dominion and others, all while Michael and I try to keep each other out of trouble.
No promises.
Photo Credit: Ivey West