The Voice Live Shows return with solid performances and technical challenges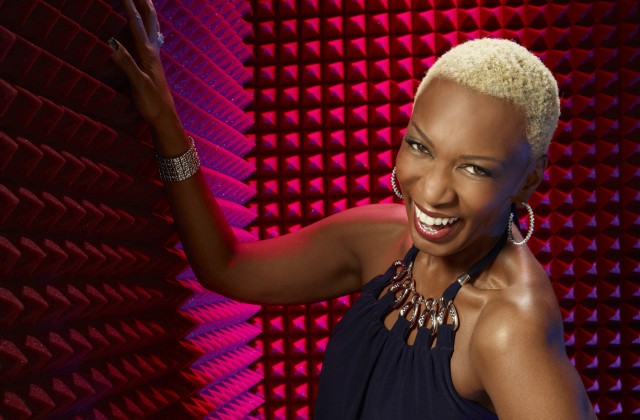 'The Voice' Live Shows return, proving once again that song choice one of the most important for the coaches and artists' success.
Update: Top 200 iTunes Chart Results at 12:30pm Eastern have been added to the bottom of this post.
The Voice Live Shows are easily the best round of the show … at least the best round not named "Blind Auditions." While they've improved over the last couple of seasons, I hate the middle rounds; the show is drastically better when the decision-making changes from the coaches to the audience. The coaches far too often create match-ups that end with the wrong people going home.
That all changes in the Lives. Song choice matters more than match-up … hell, song choice matters more than just about anything. By now, the contestants have truly starting coming into their own, and the performances will begin to improve dramatically.
Bria Kelly: "Rolling in the Deep" (Adele) – Team Usher
Kelly is the only survivor of my group of favorites. I've been impressed by her talent – and she's a hometown-ish contestant for me. "Rolling in the Deep" a "big" song, but there's not much of an opportunity for an individual take on it that retains those "big" moments. Kelly did a pretty good job here; that long note towards the end is the kind of thing The Voice voters generally look for.
Adam and Shakira seemed to like it, but didn't love the lower key; Blake sussed out that that decision was made for that beat at the end that kept going up and up (and up and up). Bria said she'd have died if she hadn't started out that low.
Delvin Choice: "Unchained Melody" (The Righteous Brothers) – Team Adam
"Unchained Melody" is one of my all-time favorite songs, so I have high expectations anytime someone covers it. Delvin is an artist that I don't feel like we've gotten to see enough. As a four-chair turn, I'm not sure he's never been relegated to a montage, but I still feel like I've only heard him sing once or twice. There are several big moments in the song that lend themselves to showing off, but I don't think Delvin nailed them. I actually found myself enjoying the verses more, particularly the more "breathy" beginnings.
The judges, however, disagree. Blake still hasn't stopped talking about his hair, but Blake's hear to be the goofball. Shakira talked about losing herself in the moment, and while my mind immediately went to Eminem, I doubt that's what she meant.
Dani Moz: "Just Give Me a Reason" (Pink) – Team Shakira
I love it when competitors play instruments – especially the piano – so I jumped on the Dani bandwagon last week. TV watchers have heard a very average cover of this song recently – Sorry, Glee – but Dani has all the power that Diana Agron doesn't. The way they arranged the song, originally a duet, didn't leave Dani much room to breathe. There were a couple of moments where you could tell, but she was smart enough to "schedule" that in moments of the song where it would be less likely.
Adam talks about the breathing demands of the song, but gives Dani more credit that I. Shakira jumps all over herself to defend her artist, almost overdoing it in my opinion.
Audra McLaughlin: "Angel of the Morning" (Juice Newton) – Team Blake
Audra is one of those artists that I'm just not sure about yet. She's had some ups and downs, and probably sits in the middle of the pack at this point. I was actually a bit surprised when Carson mentioned that this song had never been done on the show yet; you'd think it was one of those that lends itself well to competition. Audra did a solid job; providing one of the first performances of the night I'd purchase on iTunes (Bria's is/was my favorite performance at this point, but I have too damn many copies of "Rolling in the Deep" in my library as it is).
Usher's comment about Audra holding that last note so long, while prompting an unfortunate conversation about peeing mid-song, was spot on. As much as I love the coach's interplay, I do get a little tired of the platitudes, like Blake's pronouncement about Audra having a different calling than as a medical assistant. I think The Voice needs to produce more bona fide stars to support that kind of talk.
TJ Wilkins: "Waiting on the World to Change" (John Meyer) – Team Usher
I like TJ, who I think is on the verge of his "big" The Voice moment. Covering John Meyer is a bit of an interesting twist for TJ, but I really liked the arrangement and his take on the song. While it was solid, fun performance, I think he's going to need to do more than be solid to have staying power on the show.
Most of the coaches seem to be talking about his showmanship, which furthers my point. He's good, and he's got wonderful stage presence, but really needs that breakout song and performance.
Christina Grimmie: "Dark Horse" (Katy Perry) – Team Adam
There's something infectious about Christina's enthusiasm, and while I'll probably never forgive her for her ouster of Behyer, she's starting to build a little momentum at exactly at the right time. "Dark Horse" – and that performance – weren't at all what I expected from Christina, but it was the kind of performance that
Blake identified Christina as Team Adam artist to beat, and I'm really coming around to the fact that he might be right.
Photo Credit: Paul Drinkwater/NBC
This Post Contains Multiple Pages: 1
2