Cosmos, Resurrection, True Detective and more on DVD and Blu-ray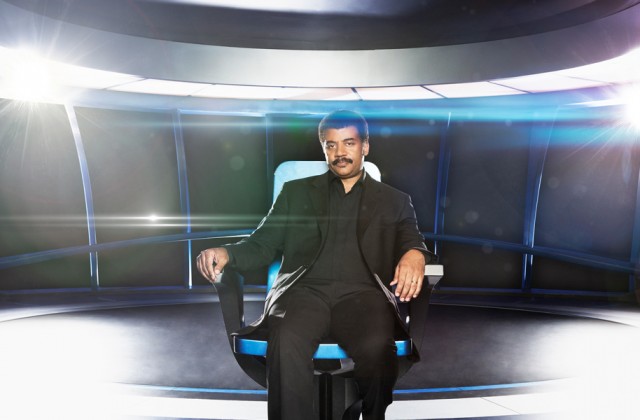 TV on DVD and Blu-ray June 10 includes 'Cosmos,' 'Resurrection,' 'True Detective,' 'Ray Donovan,' 'Rizzoli & Isles,' 'Major Crimes,' 'Slugterra,' 'Perry Mason' TV movies, and more!
Some major TV titles come to home video this week. The season finale just aired Sunday, and Cosmos: A Spacetime Odyssey is already available on video to watch again! ABC's Resurrection, which has been renewed for a second season, is also available and includes some bonus features to give a little insight into the show's central mystery. HBO's acclaimed True Detective, which will also return for a second season with a new cast, and also comes with several bonus features. The most recent seasons of TNT's Rizzoli & Isles and Major Crimes come to DVD, and you can catch up with Showtime's Ray Donovan before the second season premieres on July 13th. Transformers, The Wiggles, and Slugterra will keep the kids entertained, and classic TV lovers can enjoy new releases of the Perry Mason TV movies. These titles and more are available June 10, and you can see all of the highlights in our handy shopper's guide. Click on a link to get more information or to make a purchase. Any purchase made through a link helps support our efforts here at CliqueClack.

Cosmos:
A Spacetime Odyssey
DVD
Blu-ray

Resurrection:
Season 1
DVD

Rizzoli & Isles:
Season 4
DVD

True Detective
DVD
Blu-ray

Major Crimes:
Season 2
DVD

Ray Donovan:
Season 1
DVD
Blu-ray

The Redemption of
Henry Myers
DVD

Brazil With Michael Palin
DVD
Blu-ray

Secrets of the Dead:
The Lost Gardens of Babylon
DVD
Digital

Transformers Animated:
The Complete Series
DVD

The Wiggles:
Hot Potatoes
DVD

Wild Kratts:
Tiny Trouble
DVD

Slugterra:
Ghoul From Beyond
DVD
Digital

The Chisholms –
The Complete Series
DVD

Doctor Who:
Series Three – Part One
DVD

Perry Mason Double Feature:
Perry Mason Returns /
The Case of the Notorious Nun
DVD

Perry Mason Double Feature:
The Case of the Sinister Spirit /
The Case of the Murdered Madam
DVD

Perry Mason Double Feature:
The Case of the Shooting Star /
The Case of the Lost Love
DVD

Being Human Complete
Seasons 1-5 Bundle
DVD
Photo Credit: Fox