Falling Skies, True Blood, The Killing, and more on DVD and Blu-ray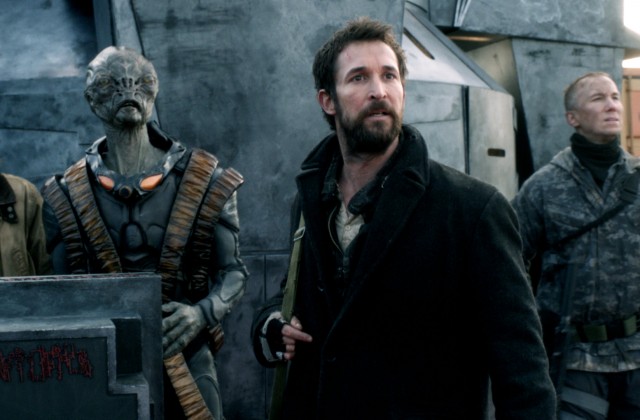 TV on DVD and Blu-ray June 3 includes 'Falling Skies,' 'True Blood,' 'The Killing,' 'Workaholics,' 'Awkward,' 'The Glades,' 'Graceland,' 'Pretty Little Liars,' 'Highway to Heaven,' 'Barbary Coast,' 'Rawhide,' and a complete 'Breaking Bad' collection.
With the regular TV season over and the summer TV season about to begin, now is the time to catch up on some of your favorite series before they come back to the airwaves. This week saw the release of previous seasons of Falling Skies, True Blood, The Killing, Workaholics, The Glades, Pretty Little Liars and Awkward, as well as a complete series set for Breaking Bad. Classic TV was represented with Highway to Heaven, Rawhide and Barbary Coast (starring William Shatner), and Batman, Superman and Power Rangers are here to keep the kids entertained. You can see all of the June 3 releases in our handy shopper's guide, and you can click on a link to get more information or make a purchase!

Falling Skies:
Season 3
DVD
Blu-ray

True Blood:
Season 6
DVD
Blu-ray

The Killing:
Season 3
DVD

Workaholics:
Season 4
DVD
Blu-ray

New Tricks,
Season 10
DVD

Breaking Bad:
The Complete Series
Blu-ray

The Glades:
Season 4
DVD

Graceland:
Season 1
DVD

Pretty Little Liars:
Season 4
DVD

Awkward:
Season 3 Part 2
DVD

Stephen Hawking's
Grand Design
DVD

The Walking Dead
Seasons 1-3 with
Limited Edition T-Shirt
Blu-ray

HIGHWAY TO HEAVEN:
Season 4
DVD

Barbary Coast
DVD

Rawhide:
Eighth & Final Season
DVD

TALES OF MYSTERY
AND IMAGINATION
DVD

Law & Order:
The Second Year
DVD

Law & Order:
The Third Year
DVD

Law & Order:
The Fourth Year
DVD

Law & Order:
The Fifth Year
DVD

Curious George:
Season 7
DVD

Adventures of Batman
DVD

New Adventures of Superman:
Season 2 & 3
DVD

Power Rangers:
Turbo, Vol. 2
DVD

Franklin & Friends –
Pirate Island
DVD

Transformers More Than
Meets The Eye! Roar Of
The Dinobots
DVD
Photo Credit: TNT