Philly Comic Con 2013: Cosplay competition photos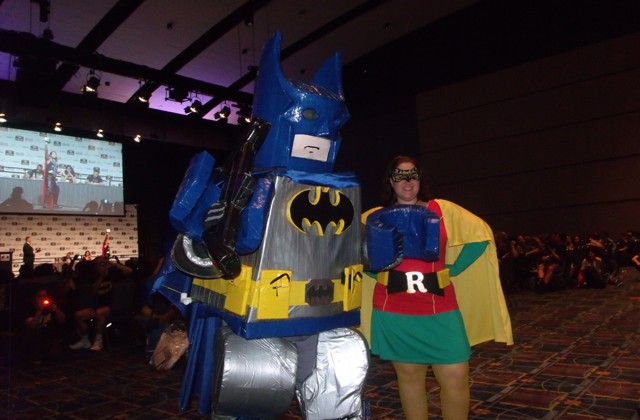 Philly Comic Con celebrates true stars of any comic con, cosplayers! Interested in photos of the cosplay competitions?
Philly returned to basics by realizing cosplayers aren't the red-headed stepchildren you hide in the basement. While the panels surrounding down and dirty cosplay provided great hints to an enthralled audience, the true star included the adult and kids competitions. Adult competition photos follow!
Professional Cosplayers
If you're the Batman Beyond cosplayer I interviewed, let me know.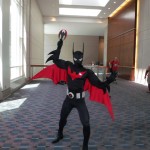 I met an awesome cosplayer and professional costumer right before the event. Batman Beyond was the first costume he created for a Halloween cruise. Since then he'd undergone three-to-four versions, improving each one. While he waited for his vendor to fetch him, he willingly posed for an admiring crowd and interacted with random jokers (literally, random Jokers) and tiny cosplayers. His costume already looked awesome, but I respected him more because he snapped every single tiny closure that I didn't notice, so that we received the best cosplay photo from him, even though he wasn't on the floor yet. That's what I call professionalism.
I planned on pointing people towards his site. Unfortunately, I lost my notebook and his contact information (placed within the notebook). So, if you cosplayed as Batman Beyond and talked to CliqueClack let me know.
Cosplay Advice
Pretty girls don't win … except when they do.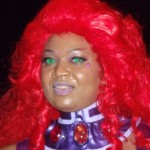 During the Cosplay panel, the panelists stated cosplay competitions surround personality. And, normally, pretty girls with great costumes don't win. They were right (although Starfire did win …). However, I saw tons of gorgeous Poison Ivies, Harley Quinns and Catwomen in incredibly awesome costumes. But, when they hit the stage they lacked personality. They just stood there, probably accustomed to fan boys yelling "great" and "awesome." I wanted to see them get more into character like the Jimmy Olsen cosplay or Green Hornet's Kato. Also, after seeing so many Harley Quinns and Poison Ivies over the years, I wanted to see more imagination with the female superhero costumes like Lego Batman or female Loki. Another snippet I picked up from the cosplay panel? Don't die and cut your hair (unless you want the style permanently), use a wig instead.
The Cosplay Competitions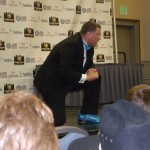 This year's cosplay competition rocked the house. Jarrett Crippen continues to impress me as a one-man crew. He DJ'd, interacted with the judges, announced the competitors and I didn't notice ONE blip. In fact, because he always had the right song cued immediately (Jeopardy, Power Rangers, etc.) I initially assumed he had technical help. And, the runway from the back of the room, zig zagging through the audience with four-point photo stops, helped EVERYONE to get photos.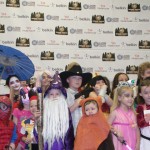 Kids — Because last year's kid's cosplay overflowed the smaller room, they boosted it to a bigger one. This year featured adorable kids like the superfriends-family, a crying Ewok, a reluctant Chun Li, a ginger Doctor, a blonde Doctor, and so much adorable cuteness you can't help yourself. Although I expected more kid's activities for Sunday,  the Morphin power hour and cosplay rocked. Seriously, if I have children, I want to send them to "Tommy" for lessons.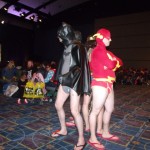 Adults — The adult competition featured a Starfire with day-glo eyes, multiple awesome armor suits, pantsless Superfriends (no joke), and more. Whenever a Kato-styled martial artist or Power Ranger competitor hopped on stage, Tommy gleefully interacted. Having an open judge to play off of gave the competitors more confidence.
Adult cosplay photos on page 2. Kid's on page 3. And, cosplay guides available on Amazon on page 4. 
Check out my Philly Comic Con 2013 overview and keep an eye out for new posts!
Photo Credit: An Nicholson