ABC hits a high note with Galavant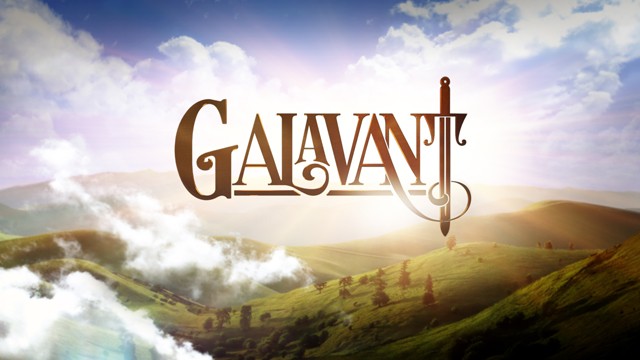 With sharp writing and a go-for-baroque attitude, 'Galavant' never falls flat as characters conduct themselves as best they can to avoid treble.
This year ABC is doubling down on the winter mini-season, launching two high concept niche shows over what is normally, for most networks, a break from new content. Both Galavant and Marvel's Agent Carter are period pieces consisting of 8 episodes each. However, for some reason, ABC decided to air Agent Carter over eight weeks while doubling up on Galavant's shorter thirty-minute episodes over four. In this age of fewer summer reruns and little chance of syndication for a shorter run leads us to believe that the original plan was to air the show over eight weeks as well — otherwise why not just produce four-hour long installments? Maybe they thought stretching it out over eight weeks would lose too many audience members.
Galavant feels original yet familiar at the same time.
Regardless of whether ABC had faith in Galavant or not, the end result is a delightfully cheesy show, a dash of Disney, a pinch of Monty Python, with a side of The Princess Bride. Composer and Disney golden boy Alan Menken, along with the team behind Tangled, have created a fun world in which characters can turn from wholesome to risqué on a dime. With a relatively unknown cast save for former Psych cast member Timothy Omundson and go-to baddie Vinnie Jones, along with a few funny cameos, Menken and Co. have managed to make something that feels original yet familiar at the same time. The lead actors have wonderful chemistry and even Vinnie Jones, who has become almost a parody of himself at this point, works wonderfully as a gruff thug in contrast with Omundson's prissy king.
Galavant could have used a one or two more memorable songs.
The biggest complaint you could make about Galavant is it could have used a one or two more memorable songs. While the majority of the songs were fantastic and almost too catchy for their own good (the title song alone will be bouncing around your head for hours after), several songs throughout the season were less than stellar, there more to drive the plot or serve exposition. Admittedly, these only stick out because we've been so spoiled by some of the standout numbers: the pirates' "Lords of the Sea" along with "Hey Hey We're the Monks" being two prime examples. Some people will be turned off by the musical aspect of the show but frankly anyone who doesn't like musicals should stay clear. Galavant doesn't shy away from the cheesy, flamboyant nature of an old-fashioned musical. If anything they turn hard into the skid. Many of the musical numbers demand repeat viewings and you can't help but laugh at some of the ridiculous antics that take place.
Plot and writing-wise there were weak points scattered throughout the season. A few parts of our heroes' journey felt a bit glossed over while others felt like they went on longer than necessary. The pirates we meet in episode four are so funny and offbeat you could easily see multiple episodes dedicated to the adventures they had together on their way to Valencia. It's a shame they weren't kept in the mix.  The finale also had some awkward moments that didn't seem to fit the rest of the season: Princess Isabella went from a strong independent woman to a more traditional damsel waiting to be rescued, and Galavant's plan to get King Richard drunk to go after his brother seemed unnecessary — though it did lead to one of the best musical numbers, "We're Off on a Secret Mission." The biggest surprise that came out of Galavant's season finale is that it wasn't a series finale, we're left with all our characters in precarious situations and our story draws to a close on a cliffhanger. It seemed like this was a one season and done situation so the fact that we now have to hope for a second season to get any kind of resolution was a real shocker. Though after seeing how fun King Richard and Galavant are together, the promise of more of their growing bromance is exciting. With the way everyone is left at the show's close, there's a lot of potential for new settings, situations, and some dynamic pairings of characters. Hopefully these will lead to some great songs as well.
Galavant is a welcome addition to the television landscape.
Whether or not we get another season, Galavant was different from the rest of the pack, it did something unique and will no doubt have fans and detractors both in abundance. But for those of us who love musicals and can appreciate the show for the funny, cheesy, self-aware approach it takes, Galavant is a welcome addition to the television landscape and here's hoping we can have at least one more season of humming that damn catchy titular song over and over again.
Photo Credit: ABC