Clacker and artist Bill White: you will be missed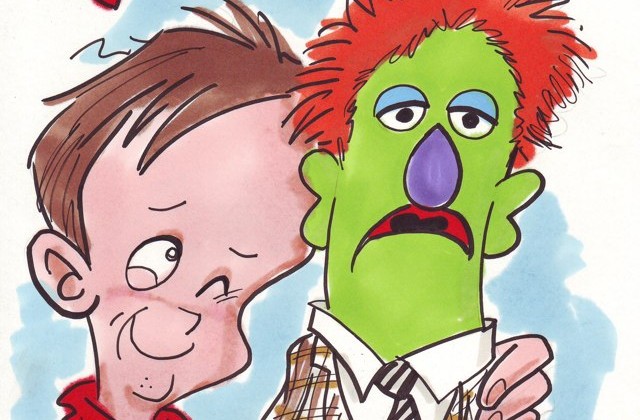 Last night, a dear friend and one-time Clacker for CliqueClack passed away. Bill White was not only a contributor to this site, but he was a talented artist in the world of cartoons and comics and an all-around really good guy.
Bill White first approached us back in 2008, not too long after we officially launched with CliqueClack TV, to do a guest clack for us. He not only had some great commentary on things that he felt passionate about, but he provided his own artwork for most of them. I didn't know much about his background other than he was a talented artist who hailed from the Bay State, as Deb and I do. It wasn't until Bill officially joined the group that I learned that he was more than a good caricaturist.
Bill's worked with such animation studios as Disney and Spumco, working with John Kricfalusi — among others — on The Ren and Stimpy Show, for example. I was a huge fan of R&S back in college and made this well known to Bill more times than I want to admit. I often tried to convince Bill to tell some of his behind-the-scenes nightmares/stories of his days working with John K. and Spumco, but he was too nice of a guy and didn't want to do anything to upset anyone. As a consolation, he quickly drew this up for me: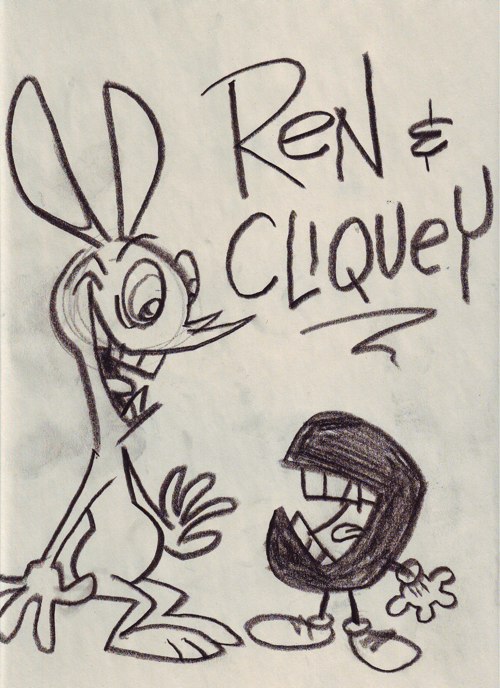 In case you didn't know it or guess it, Bill was responsible for the portion of our logo with "Cliquey," the backwards, clacking "C." He also provided us with our CliqueClack holiday card every year — something I was really looking forward to seeing again this year.
Bill's also had many contributions to some comic book publishers you may have heard of: Marvel, DC, Archie, Harvey and Walt Disney. Most recently he had been supplementing is income with caricature work at private parties in the Massachusetts area, but he'd said a few times he was looking to — and getting close to — getting back into work like he'd had in the past. He even shared some work with me for a show that never got picked up, though clearly not for reasons of his talent lacking.
You can check out any of Bill's past posts for us, his holiday cards (2008, 2009, 2010, 2011), and his personal website. If you want to get some sense of what he was going through the past year or so health-wise, he did go into it a bit on his site, though I'm not sure for how much longer that will remain.
I'm happy to have known Bill and only wish I'd reached out sooner and more often before his passing. Our thoughts are with his family.
Photo Credit: Bill White