Are the new Harry Potter movies telling the right story?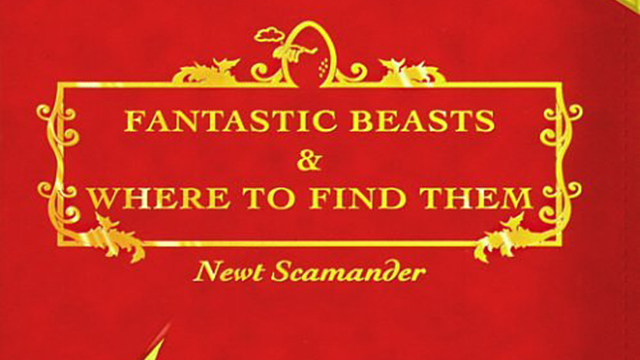 J.K. Rowling and Warner Brothers are re-opening the 'Harry Potter' film universe, but are they going to be telling the right story?
We all knew it was inevitable, right? Warner Brothers announced today, as a part new agreement to extend their relationship with the franchise, that they would be producing a new series of films set in the Harry Potter universe. The series will mark the first time that J.K. Rowling, the series' creator will take on the screenwriting duties directly. But the series, based on Fantastic Beasts and Where to Find Them, will be less familiar to audiences than they will expect.
The new films, according to Rowling, will "not [be] a prequel or sequel to the 'Potter' series."
The new films, according to Rowling, will "not [be] a prequel or sequel to the 'Potter' series." They will instead follow Newt Scamander, the "author" of Fantastic Beasts and will be set about 70 years before the events of the existing novels and film franchise. The universe Rowling created is ripe with more stories, but I'm not sure that this is the way she and Warner Brothers should look to expand.
The charm of the Harry Potter franchise, at least to this finished-Goblet-of-Fire-the-day-it-came-out fan, was always the characters. I loved Harry Potter because of Ginny and Fred and George and Arthur and Neville and Harry and Hagrid and Dumbledore and Ron and Hermione and Seamus and all of the other characters young and old, large and small, that inhabited the series. Jumping back in time and switching focus ignores all of that (Note the and … fellow Clacker Katie would sit in lines to see a movie based on the Marauders, and she's right).
I don't have a lot of faith that she can pull this off.
For the most part, Rowling hasn't had a great deal of critical success since finishing up the Potter franchise. Apparently, it's en vogue these days to diss the book franchise – I didn't know. I'm still a fan, but oddly, I don't have a lot of faith that she can pull off diving back into the world she's established and make it nearly as interesting as she did before.
Don't get me wrong … these films are going to make a metric crap-ton of money at the box office, compounded with merchandising and video games and the like. Plus the deal represents the continued expansion of the relationship with Universal Studios Harry Potter-themed amusement park attractions – which might very well be the best and most lucrative things born out of the series 40 years from now. It's obvious why Warner Brothers made this decisions, and Rowling is apparently excited enough about the story, but I'm not sure this is the direction they should have gone in.
Photo Credit: Bloomsbury