NerdHQ's 2014 Conversation for a Cause Panel list leaks online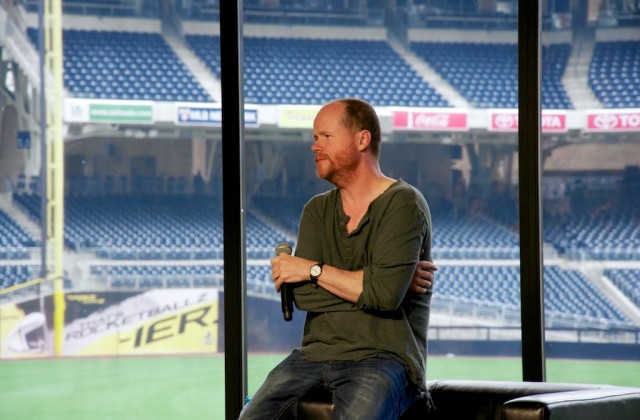 The first phase of the 2014 NerdHQ Conversations for a Cause leaked online today, and we've got those details.
Zachary Levi's NerdHQ has become a staple of the San Diego Comic-Con since premiering in 2011. One of my favorite parts of what NerdHQ brings to the table is their "Conversations for a Cause" series. The most popular panels at the Convention Center are held in massive caves of rooms, but at NerdHQ, they are much more intimate affairs. And while they are ticketed events, the entirety of the proceeds go to Operation Smile, a Virginia-based (yeah!) charity that does incredible work.
The Conversations are always put together at the last-minute, as the NerdHQ team has to wait until after the official SDCC schedule is announced to confirm their offerings. This year, though, it seems that the schedule is taking longer to put together. 2013's first announcements were on the Monday nine days in advance of the Con, but NerdHQ still hasn't been able to make their list official.
This afternoon, however, some of that schedule was posted on the website for Brown Paper Tickets, the vendor that handles the ticketing for the panels. As of this posting, that schedule was pulled down, but we were able to capture it in the meantime. All of this data is obviously unconfirmed at this point, and is likely to change. Also, if the messaging was to believed, it looks like tickets will likely go on sale this Sunday.
Levi and David Coleman said on the SDConCast Thursday evening that they would be adding more panels after the first release (they also confirmed that Nathan Fillion would be back, even though he's not listed bellow). They also say the schedule is pretty full, which again indicates that this list is incomplete.
Thursday July 24th
9:00 AM – Zach Levi
12:00 PM – Into the Storm (Sarah Wayne Callies, Matt Walsh, Max Deacon, Nathan Kress, Jon Reep, Kyle Davis, Steven Quale)
(Updated) 1:30 PM – Craig Ferguson & Josh Robert Thompson
Friday July 25th
11:00 AM – Stoopid Buddy Stoodios (Seth Green, Matthew Senreich, John Harvatine IV, Eric Towner, Tom Root)
12:00 PM – Garfunkel & Oats (Riki Lindhome, Kate Micucci)
1:15 PM – Let's Be Cops (Damon Wayans Jr, Nina Dobrev, Rob Riggle, Keegan-Michael Key)
4:00 PM – Evangeline Lilly
Saturday July 26th
10:00 AM – The Walking Dead (Andrew Lincoln, Norman Reedus, Steven Yeun, Danai Gurira, Lauren Cohan)
12:00 PM – The Intruders (John Simm, Mira Sorvino, Glen Morgan)
3:00 PM – Resurrection (Omar Epps, Frances Fisher, Kurtwood Smith, Devin Kelley, Aaron Zelman, Tara Butters, Michele Fazekas)
Sunday July 27th
12:00 PM – The Thrilling Adventure Hour (Ben Blacker, Ben Acker, Marc Evan Jackson, Hal Lublin, Mark Gagliardi, Craig Cackowski, Janet Varney, Molly Quinn, Paul Sabourin, Storm DiCostanza)
1:15 PM – Joss Whedon
Photo Credit: Ivey West