Putting the wraps on SDCC 2013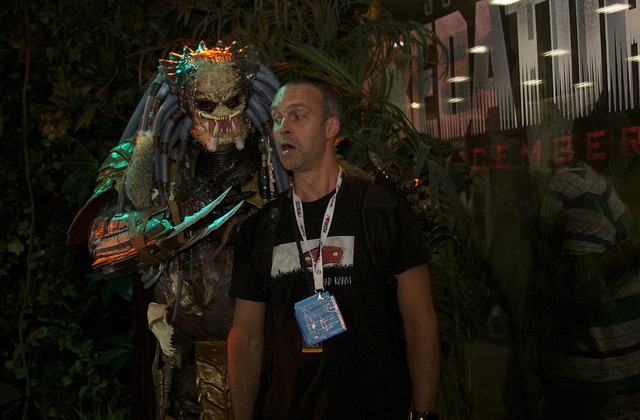 The 2013 San Diego Comic-Con was over days ago, but its memory — like all other SDCC's — forever lives on. Here were my personal highs and lows from this year's event.
Before embarking on my (what has become) yearly jaunt to San Diego for the International Comic-Con, I wrote a list of a few things I was most looking forward to. My list today is a bit different, for what truly were my high points of the event.
Let's start with my previous list and go over what worked and didn't work.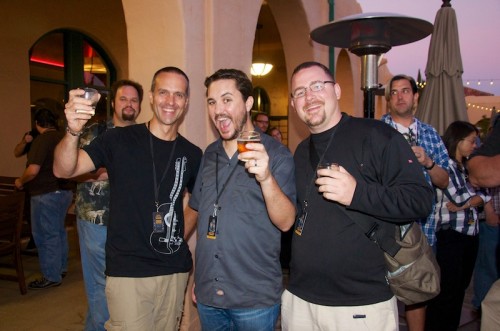 Hop-Con: The W00tstout Launch Festival — It turns out this was a spot-on choice to be on my list, and it definitely earned a spot near the top. Coming off a long-ass flight from heat-wavey Boston, having some GOOD beers — with a friend I hadn't seen in a year, outside, in upper-60-degree temps — was a perfect way to kick the weekend off. The pouring was generous and the brews were strong. To top things off, I finally got to have that beer Wil Wheaton and I had been talking about having together for years. OK, so it wasn't the 20 Guinnesses we owed him for every new CliqueClack writer who came on board, but it was pretty fucking cool.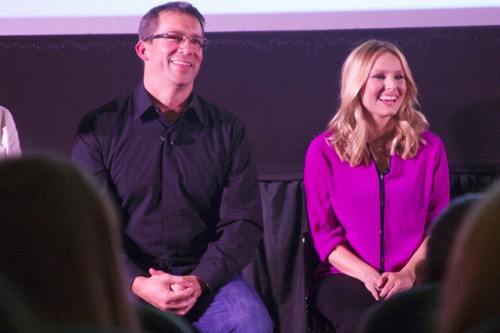 The Veronica Mars fan event — I won't hide the fact that Ivey and I both spent a fair chunk of change to get guaranteed seating at this event. It could have been better. The content of the panel was cool and fun, for sure … but unless you were in the first few rows, you couldn't get a good look at most of it. The event was held in a movie theater, but without stadium seating. We could all see the screen perfectly, but the cast all sat at near ground-level — it was frustrating. In many of the official SDCC panels, all attendees are given some sort of swag, like a t-shirt, so we were kinda-sorta hoping to get something at the end of this event. Instead we walked away somewhat satisfied of seeing a whole bunch of characters from a show (and soon movie) that we love … and a bunch of pictures of them through a bunch of heads.
The annual NBC party — Since the party last Saturday night, I've been carefully considering what to say about this. Yes, I have complaints. The thing is, I got to go to this thing, most of you reading this didn't, and the folks organizing it were and always have been so nice to me and this site. So how can I sit here and say anything bad about it? So, I'll say what was good, and you can work out the rest for yourselves. I liked that I got to at least say hello my friend Reggie Lee for 60 seconds; I liked that we got good free food and booze for two hours; I liked seeing some old colleagues I hadn't seen since last year; I liked that I at least saw some other NBC talent for ten minutes. I've written to those who helped organize the event with kind criticism and have even offered to not attend if it means that the rest of those attending can have the same experience I'd had in years past. From the response I got back, there was no surprise.
Photo Credit: Keith McDuffee; Ivey West; Anne Wheaton
This Post Contains Multiple Pages: 1
2