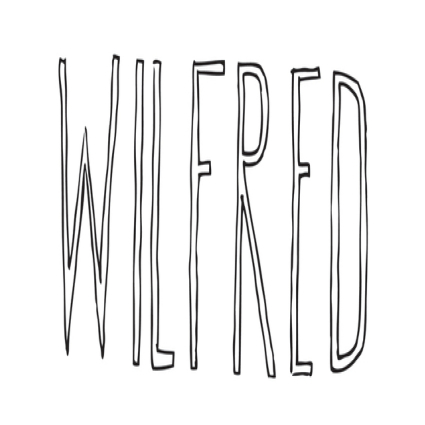 This was one of those Wilfred episodes where all the sappiness oozed out your television screen, if you catch my meaning.
In a certain way, this type of episode is a reality check from some of the other wild and wacky chapters that have come before. It grounds us in the reality of Ryan's thinking because it forces situations on us the same way it does him. Does that make it the type of half hour we like coming from Wilfred? Sometimes. Because even some of the dopiest episodes reveal something about who Ryan is.
There are three basic directions Wilfred leans: The wacky … the "too cutesy" … and the thinking man's Wilfred. (That last one is the one I like best; it tosses tidbits and clues about Ryan's condition could be and what Wilfred (the character) offers up in their relationship, often glimmers of hope Ryan uses to his advantage.) Tonight's episode was one of the "too cutesy" offerings. It didn't really fit into the whole mythos and was a throwaway story … except for the fact it got Ryan thinking about Amanda, causing him to show up at her doorstep despite the fact he broke up with her earlier.
The "cutesy" of "Resentment" was the love factor in the story: Drew's overly worrisome demeanor and unmanly pleading, Jenna's over-the-top enthusiasm and Wilfred's pesterish concern about the two of them. "Above all love" inscribed in Jenna's ring? Corny … and not something you would think could come out of Drew. Ryan? Filled to the brim with "resentment" at the two of them on the verge of nuptials, it's all he can do to wash the bad taste out of his mouth. The only way to remedy it? Dive into it head first by throwing the couple their wedding in light of the events that took place to postpone the date they already had planned. (Wilfred unwittingly causes Drew to get shot in the leg with surgery to repair his damaged limb on the date their wedding was scheduled.) See? I told you it was one of those "adorable" episode …
Still, the conclusion of it was worth wading through all the sappiness. It appears Ryan has been set to rights (at least temporarily) and Amanda might be back in the picture.
Quotes:
"Being happy is just like being gay … it's a choice." — Wilfred to Ryan
Photo Credit: FOX