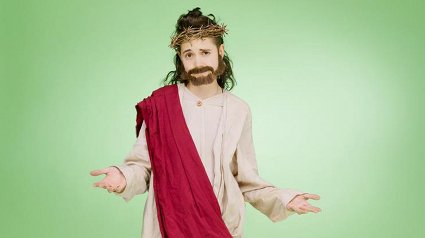 There are a great many things about the holiday season. Here in Seattle, we have such gems as Land Of The Sweets and Homo For The Holidays. If you ever find yourself in the Jet City in December, do look them up. What we don't have, is much in the way of regular programming on the television. To put it frankly, it was a rather dismal week that included things like You Deserve It (3.52m/.9) being the only entry for ABC.  CBS looked packed by comparison, with the Survivor finale (13.07m/4), Reunion (9.92m/3.1), and a Martina McBride special (4.13m/.8). For those of you counting, that put the Survivor finale just below where it finished last season.
FOX brought a little more to the table with Allen Gregory (3.38m/1.5), I Hate My Teenage Daughter (5.78m/2), and finales for Terra Nova (7.24m/2.2) and X Factor (11.23m/3.3 – 12.59m/3.8). There are rumors that deals are being made with talent for a second season of Terra Nova, but the numbers suggest that is still not a sure thing. X Factor, on the other hand, is a no-brainer, despite falling short of the lofty goals of the pre-season; who returns with the show could be another question.
That left NBC as the network with the most programming last week. Unfortunately, this was definitely a quantity thing, rather than a quality thing.  Four of the NBC hours were taken up by Who's Still Standing (5.57m/1.5 – 5.84m/1.9 – 5.66m/1.7 – 5.23m/1.5). Fear Factor (6.37m/2.5) took a big dip in the second week, but still was the top non-football hour for the network. Prime Suspect (4.44m/1) and Chuck (3.42m/1) were the only new scripted entries. And the week was filled out with Rock Center (4.26m/1.2) and a suspiciously low Sunday Night Football (16.58m/6.1).
CABLE - There were a few finales of note on cable last week. FX wrapped up the first season of American Horror Story (3.22m/1.7) with a season high in viewers. They also closed out the third season of The League (.98m/.6 – .89m/.5). It wasn't at season high levels, but it has been renewed for a fourth season. Over on Showtime, Dexter (2.23m/1) and Homeland (1.71m/.7) both showed up with shocking season finales.
Basic
Leverage(2.11m/.6)
Hell On Wheels(2.27m/.6)
The Closer(5.81m/1)
Rizzoli & Isles (5.32m/1)
Pawn Stars(5.16m/1.9 – 5.03m/1.8)
Top Chef(1.69m/.8)
Storage Wars(4.82m/1.9)
Teen Mom II (3.3m/1.8)
Photo Credit: DeLouRue Presents